Clockwork Anarchy support forums is still under heavy development, if you have an issue - report it to support@clockworkanarchy.net, thank you.
Shelling System v1.01
Buy now: http://gum.co/Phxfn
Overview: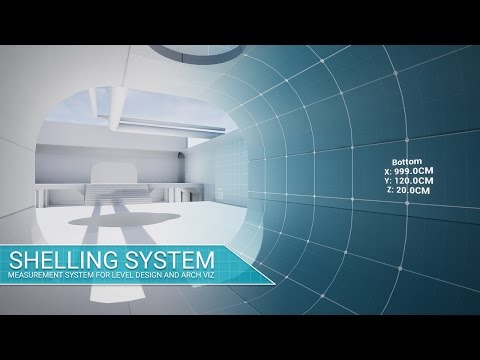 Timelapse:

The Shelling System is a must for Level Designers who want to get the job done fast. Featuring a fully customizable measuring system, a quick, single select for rescaling objects and 27 types of objects to choose from - Your levels will be awesome.
Features:
+ White Box Mode - Quickly hide all measurements, and assign a gray material, with one checkbox.
+ Measurements in Millimeters, Centimeters, or Meters.
+ Position measurements at corners or the center,
+ Scale, font color, and grid color.
+ Choose which face to display Measurements,
+ Bounding Box, to get a better idea of mesh positioning.
+World-space Grid Material.
Notes:
To transfer to another project, right click the Shelling System folder in your content browser, and use 'Migrate', then select the content folder of your new project. It will say some files have not been copied but this is because of an invalid reference. This will be resolved in the patch release.